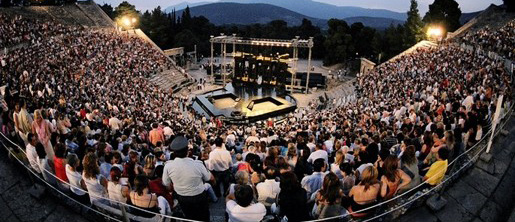 A cultural hub in the Mediterranean, past and present
The Peloponnese
Performances at the 2,350-years old Theatre of Epidaurus
Something old, something new, something else for your people.
International artists, musicians, dancing and theatre groups choose the ancient Theatre of Epidaurus to stage their select performances. Dating back to 350 BC and beautifully preserved, the stone-built theatre is admired for its acoustics.
Considering your brief and the preferences of your people, HELDEN can propose exciting shows under the summer moon. The trip to Epidaurus can be combined with other fascinating activities in the area.
Gallery
More From This Category