Meetings: Get your message through
To design, plan and run small- and large-scale meetings, we put our strengths together, use our know-how, draw on our experience and deploy our resources cleverly. Sticking to your business brief, we find unique destinations and inspiring venues to suit your agenda.
Painstakingly we tune and tweak the basic ingredients of your project: conference specs, trade show, corporate event, catering, gala evening, brand messaging, communication, plus all the vendor relationships, transport and logistics that go with. We spice it up with original concepts for interactive opportunities, short or long group trips, incentive travel and a range of other options you can choose from. Then we serve it up with integrated project macro- and micro-management that extends to post-event follow-up. Ready to order?

Incentives: A stimulating way to bond, a proactive way to think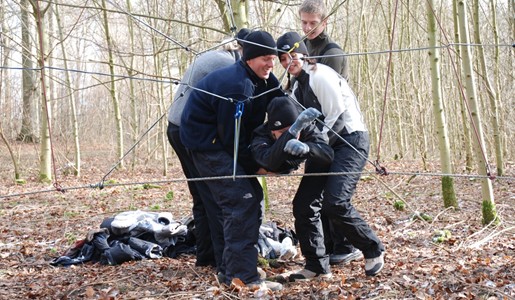 We design team building and motivational programmes to inspire your people, meet your goals and match your expectations. Once we have chosen the right location, we create stimuli that touch on your group's individual wishes, preferences, personal drives and sense of duty – at and after work. Depending on what you are looking to achieve, we introduce elements of artistic creation, sportsmanship and sheer fun.
Your people get lots of opportunities to find their strengths through teamwork. They feel rewarded with a strong sense of achievement, which they carry back home and to work. For your business though there is another plus point: you get to see how the whole is greater than the sum of its parts and build up on it in many other ways.

Conferences: High-tech, fine-tuned and spot-on
We take care of every aspect of your conference: from the "what, where and how" basics to all about the "before, during and after" details of the project. We listen carefully to your goals and suggest solutions to fit your budget and specs: suitable venue, optimal technology, comfortable accommodation, streamlined processes, efficient on-site management etc. In addition, we orchestrate the communication dynamics that will give your project an extra boost.
Where, What & How
Explain to us what you need to achieve, who you are targeting and how much you have budgeted for this project. To meet your goals our team can work out effective and creative solutions that tick all the boxes. We can:
● Find a suitable venue for your conference at a destination that serves its purpose
● Plan the programme of the conference, so that every session fits in effortlessly
● Offer adequate technical support, without hitch or glitch
● Provide all conference materials, print and electronic
● Find qualified interpreters, if you have a global audience
● Suggest outdoor activities to enrich your programme
● Orient delegates upon arrival and day-to-day
● Manage everything on-site smoothly
● Organise a gala dinner that everyone will remember, for all the good reasons
Before, During & After
To keep up the momentum that your conference creates, we can manage all your communication needs, before, during and after the event. Our team can:
● Promote your conference on- and offline to attract speakers and delegates. We can also help you engage strong keynote speakers.
● Build a conference website to provide info on the programme, venue, and speakers, set out your goals clearly, and enable potential delegates to register online.
● Set up a wireless hotspot on-site for delegates to login, download conference materials and interact with you – or take care of their business.
● Facilitate online updating and sharing through social media.
● Design and deliver print material to help you build brand awareness.
Events: Memorable, for all the right reasons
Our team brainstorm over your event to provide for all the essentials, plus a twist that everyone will remember. Often the best ideas are neither the most expensive, nor the hardest to put into action – and we are never out of fresh concepts. Then we work out all the details, from contracting suppliers to anticipating logistics minutia. On-site we give you a seamless experience that allows you to focus on what is important: the success of your event and the people who share it.