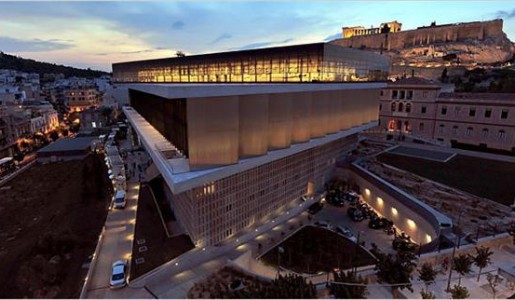 An Award for the Acropolis Museum
And the IIC Keck Award 2012 goes to the Acropolis Museum for letting visitors watch how laser technicians are rejuvenating the Caryatids.
A novel laser technique and a lot of patience is what it takes to clean that persistent film of pollution off the Parthenon marbles without discolouring or damaging them. Developed by the Acropolis Museum and the Foundation for Research & Technology on Crete, this technique is now used on the Caryatids, the elaborate statues of maidens that supported the south porch of the Erechtheum.
The Keck Award by the International Institute for Conservation was presented to the Acropolis Museum for promoting "public understanding and appreciation of the accomplishments of the conservation profession". Not for the laser technique itself then, but for setting up a mini lab right in the middle of the Caryatid exhibition area, so that visitors can watch the conservation team at work.
Since December 2010 more than 2 million of us have appreciated the opportunity. Thank you for sharing, team. Congratulations!
More From This Category